Helena-area arts and entertainment news
Theater
Carroll to stage four productions
The Carroll College Theatre Department is announcing its 2023-24 season consisting of four productions in the FLEX Theatre, in the lower level of the Carroll College Campus Center.
"The Lightning Thief – The Percy Jackson Musical" by Joe Tracz and Rob Rokicki runs Sept. 21 through Oct. 8. When teenager Percy Jackson discovers he's a demigod, he and his friends embark on a journey to find Zeus' missing lightning bolt and prevent a war among the gods.
"She Persisted 2023," a festival of scenes by women runs Nov. 30 through Dec. 2. Carroll's Women in Theatre class will select scenes written by women to produce.
"Men on Boats" by Jaclyn Backhaus runs Feb. 23 through March 3. This is the true(ish) history of an 1869 expedition, when a one-armed captain and a crew of insane yet loyal volunteers set out to chart the course of the Colorado River.
"Seussical – The Musical: Theatre for Young Audiences" by Tony winners Lynn Ahrens and Stephen Flaherty runs April 12-28 The Cat in the Hat tells the story of Horton, an elephant who discovers a speck of dust containing Whos.
'Shiner' to take stage in Helena
Raven's Feather Productions present "Shiner," Sept. 21 through Oct. 1 at Helena Avenue Theatre, 1319 Helena Ave.
"Shiner" follows two 13-year-old outcasts who bond over the grunge sounds of the '90s.
Audience discretion is advised.
Tickets are $20 for general admission and $15 for senior citizens and students. For more information, call 406-422-0497.
Grandstreet Theatre plans NYC trip
A meeting for those interested in Grandstreet Theatre's August 2024 trip to New York City is 6:30 p.m. Sept. 21 at the classroom, 325 N. Park Ave.
The group is planning a five-day, four-night trip to the city to see shows, take in the sights, tour and eat food. This meeting is just for those interested – there is no obligation to go on the trip.
The trip will include airfare, four nights lodging, three shows, tours and transportation to and from the airport. Cost estimates will be provided during the meeting.
Possible trip dates are around the third week of August 2024.
If you are unable to attend but would like more information, contact Marianne Adams at 406 442-4270.
Music
African Children's Choir to perform
The 2023 U.S. African Children's Choir Tour will perform 7 p.m. Oct. 4 at the Live Covenant Church, 1025 N. Rodney St.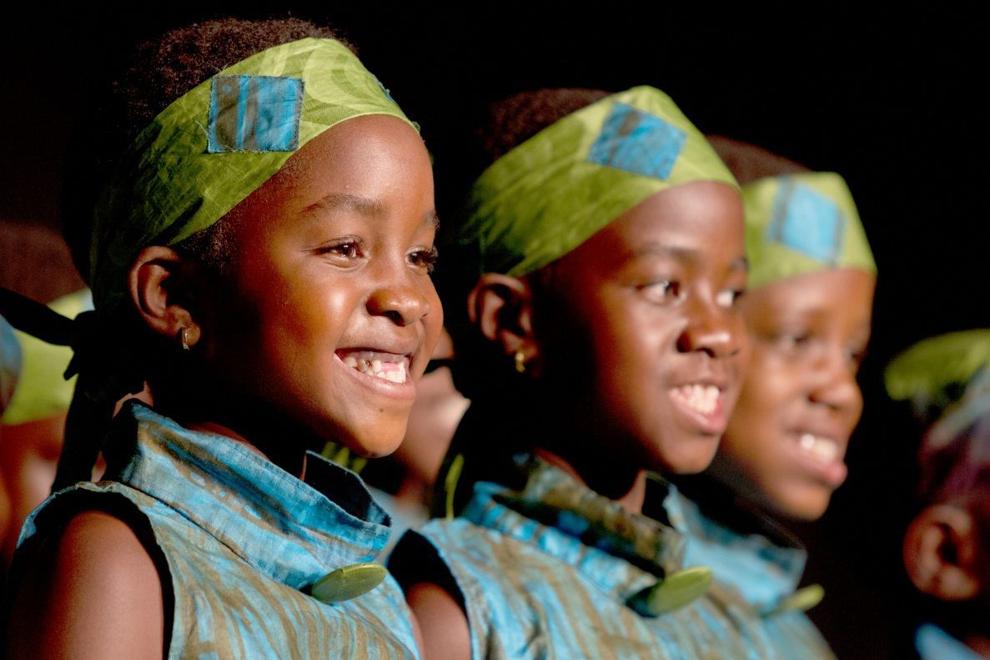 The choir is is composed of African children, aged 10 to 12, all who have faced hardship and lack of education.
No tickets or reservations are required.
Star-studded season slated at The Myrna Loy
Dazzling, Grammy-winning Celtic fiddler Eileen Ivers, Pied Piper of the younger set – Bill Harley, and Montana's very own Grammy- and Emmy-nominated pianist Phil Aaberg are among the headliners for the upcoming Myrna Loy season.
"This season brings Helena a diversity of performances and cultural expressions – from chamber music to Inuit soul/hiphop to Montreal jazz – by artists from Australia, Brazil, Canada, and Europe," says executive director Krys Holmes.
The season kicks off Sept. 27-28 with a two-night Indigenous Film Festival, celebrating Native American Heritage Day, leading up to the Last Chance Community Pow Wow.
On Oct. 12 the Rastrelli Cello Quartet performs a beautiful classical concert, says Holmes.
Pamyua, an Inuit soul music group from Anchorage, blends Yup'ik and Inuit culture with traditions from all over the world through music and dance on Oct. 27.
Scotland's premiere fiddler Alasdair Fraser and cellist Natalie Haas have partnered for over 20 years to re-invent and revive the Scottish tradition of dance music. They return to The Myrna Nov. 8.
Acclaimed pianist Aaberg, who now resides in Helena, will offer up a holiday concert of original music and storytelling Dec. 14.
The new year kicks off Jan. 18 with Night Heron from Portland, playing R&B with slow tempos and dark-synth patches.
A Helena favorite returns, International Guitar Night, performing Feb. 8 with Thu Le (Thailand), Minnie Marks (Australia), Luca Stricagnoli (Italy) and Marco Pereira (Brazil).
The Jimi Hendrix of the violin, Ivers, a Bronx-born fiddler who rose to fame in Riverdance and Cherish the Ladies, returns March 7.
Vancouver band Locarno performs a virtuosic blues show April 4, tapping into its Mexican and Afro-Cuban roots.
Montreal's award-winning sax performer Benjamin Deschamp brings his quintet to The Myrna Loy stage for a memorable night of jazz, April 18.
One of America's finest acoustic guitarists, Jalan Crossland, performs song, guitar, banjo and storytelling, May 2.
Two-time Grammy winner Bill Harley closes out the season with a May 11 concert for all ages at St. Paul's United Methodist Church.
Harley is returning to Montana for a special tour to help celebrate Montana Public Radio's 50th anniversary of children's programming.
Musikanten enters 20th year
Artistic Director Kerry Krebill announces Musikanten's 20th season in Helena.
Musikanten Montana is a choral chamber ensemble of nearly 24 singers, rehearsing 6:30-9 p.m. Tuesdays at St. Peter's Episcopal Cathedral.
New (and old) singers are inivited to join for this anniversary season. Musikanten's 2023-24 concert schedule includes their annual Candlelight Concerts for All Souls on Nov. 1-2 (music of Howells and Victoria); an Epiphany concert in January; highly anticipated performances with period-intrument friends in March, and the return of Helena Choral Week June 16-23.
Anniversary house concerts and more celebratory events will mark the 20th season, including travel to Washington, D.C., to perform at First Night Alexandria on Dec. 31.
The ensemble opens Sept. 24 with a 4 p.m. Choral Evensong at St. Peter's Episcopal Cathedral.
Arts
Adam Field day at The Bray
Adam Field will speak 6:30 – 8 p.m. Sept. 21 at the Frances Senska Center for Education and Engagement at the Bray or streaming online as part of the Artist Amplified series.
Field, a former resident artist, shares insight into his practice and past experiences.
Holter seeks entries for holiday show
The Holter Museum of Art is seeking submissions for the 2023 Ho Ho Holter Art Show and Sale, held Nov. 10 through Dec. 31.
Submit artwork and fine craft items to sell throughout the museum during the holidays.
Deadline to submit is Sept. 20.