Helena-area arts and entertainment news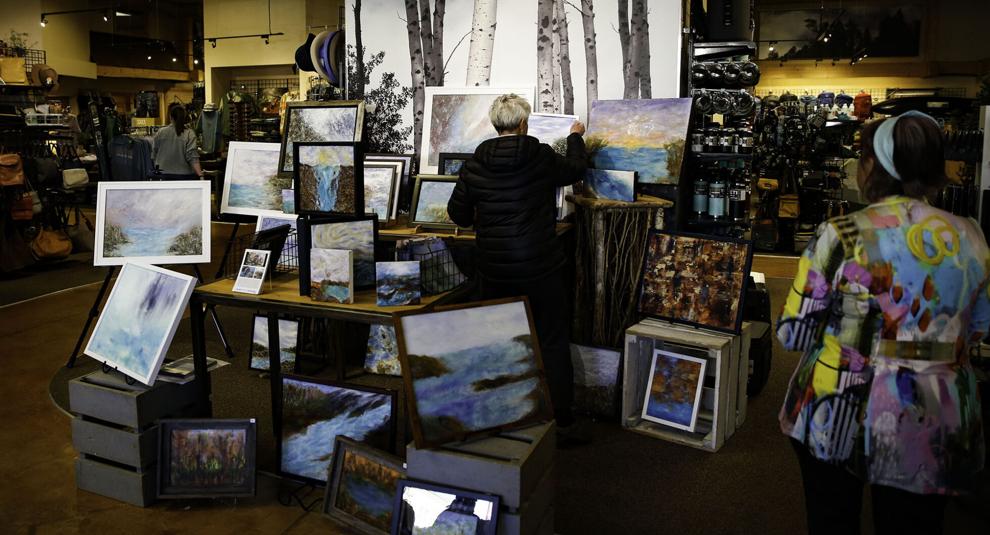 Arts
Fall Art Walk
The show must go on — and it will from 4-8 p.m. on Nov. 10.
The crew of artists at Omertà Arts have plans to hopefully invigorate the vitality of Helena's Fall Art Walk by taking the event under their wings with the encouragement of Downtown Helena Inc., longstanding coordinator of the event.
Omertà Arts will help visitors and familiar folks alike enjoy easier parking and trolley rides around town with stops at the library, post office and at Omertà Arts, 800 Front St., all thanks to a grant from Ascent Bank. Your favorite local restaurants and foods trucks will be ready to delight your tastebuds, too.
On the newly crafted map, visitors can collect all the stamps from key business locations, win prizes from local shops, and be entered into the grand prize raffle for a recliner donated by Boxwoods.
People can preview the recliner during regular business hours at Boxwoods, 426 N. Last Chance Gulch.
Ahmann Brothers Real Estate is hosting a special fundraising event during the downtown Fall Art Walk, 4-8 p.m. Friday at 46 S. Last Chance Gulch, with proceeds going to support Helena Food Share programs. They have invited Seattle artist and Carroll graduate, Mary Larson, to exhibit and sell her paintings. Larson sells her paintings, not for money but for items that will support those in need – whether it is food, clothing or other items.
She will be bringing 30 paintings to Helena and each painting will sell for a specified amount of food that will be donated to Helena Food Share.
Holiday sale at the Bray Gallery
The holiday sale at the Bray Gallery is Nov. 9-Dec. 22 with an opening reception 6-8 p.m. Nov. 9.
Shop artwork from current and former resident artists to find the perfect one-of-a-kind gift.
Consider these ideas; a handmade mug for hot morning drinks, a comforting soup bowl, a distinctive pitcher, a stand-out vase, unique jewelry, stunning sculpture, pleasant cocktail cups, uncommon ornaments and find more in-person at the Bray Gallery!
The Bray Gallery is free and open to the public. Gallery Hours: Tues-Fri 11 a.m. to 5 p.m. and Sat 12-4 p.m.
Proceeds from the sale benefit the resident artist program at the Archie Bray Foundation.
Music
'Mozart by Candlelight'
The Helena Symphony Orchestra presents "Mozart by Candlelight" 7:30 p.m. Saturday at St. Paul's United Methodist Church with the music of Mozart and Prokofiev.
Principal Flute Tiana Grisé performs Mozart's Flute Concerto No. 1 before the Helena Symphony Orchestra launches into Prokofiev's playful Classical Symphony. Mozart's iconic Symphony No. 40 weaves turbulence and passion – all by candlelight.
The event is presented thanks to Montana Internet, Boxwoods Fine Homes & Lifestyles, and the DoubleTree by Hilton Helena.
Season tickets for the remaining concerts of the Masterworks Series presented by AARP Montana are available at a reduced rate.
Single concert tickets can be purchased online at www.helenasymphony.org, by calling the Symphony Box Office (406.442.1860), or visiting the Symphony Box Office located on the Walking Mall at the Placer Building (21 N. Last Chance Gulch, Suite 100) between 10 a.m. and 4 p.m.
Duo performs at Benny's
Wilbur Rehmann, saxophone, and Fred Cobb, piano, will be performing at Benny's Bistro on Sixth Ave, 6-8 p.m. Friday.
Blues, ballads and be-bop will be performed by these two jazz musicians.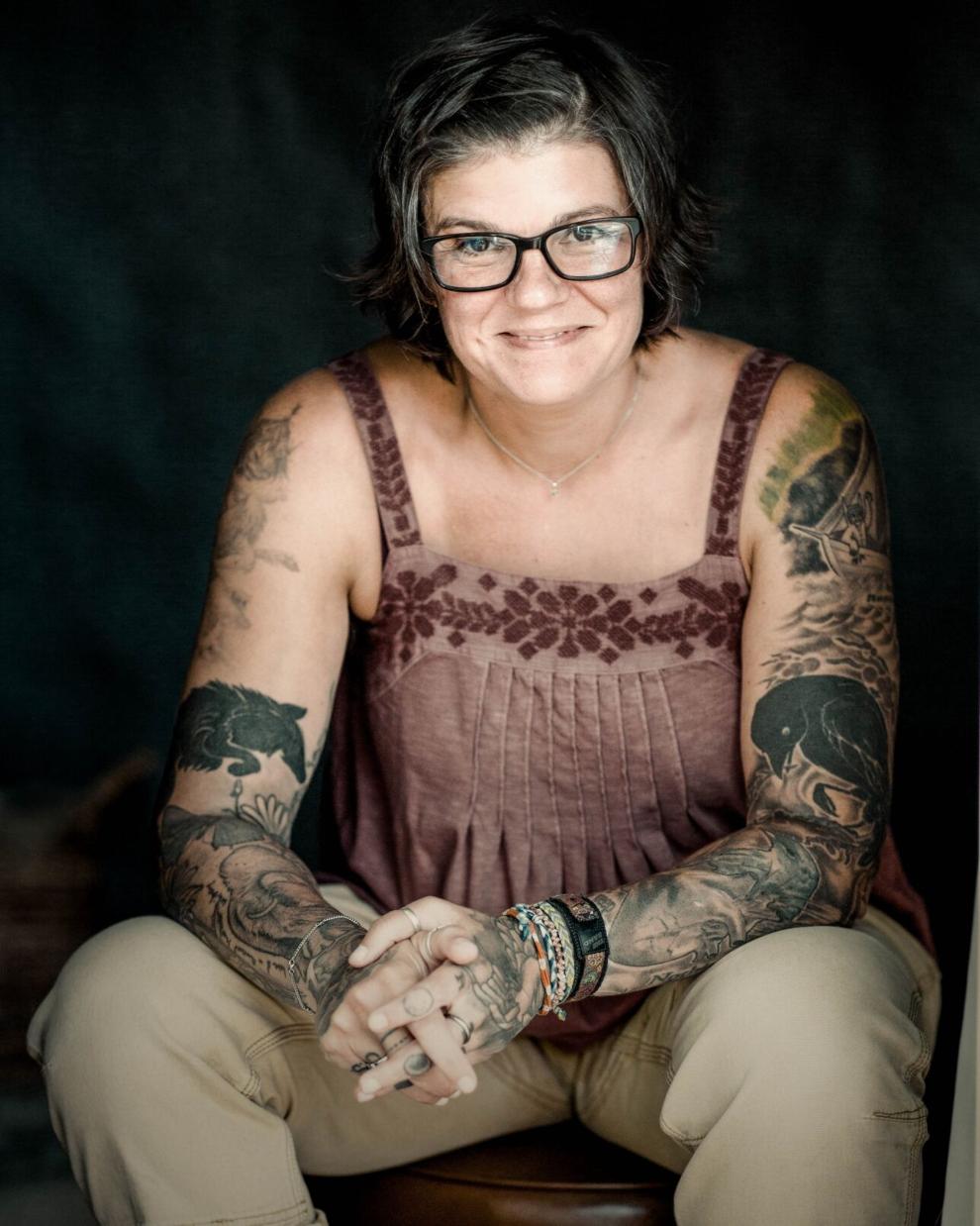 Community
Bestselling author to sign book
Montana resident and the New York Times bestselling author Stephanie Land will be in Helena Nov. 20 to sign copies of her new book "Class."
The event, co-sponsored by the Montana Book Co. and the Montana Budget and Policy Center, will be 6-8 p.m. at St. Paul's United Methodist Church, 512 Logan St.
The book will be released on Nov. 7 by Atria.
"Class" paints an intimate portrait of motherhood as it converges and often conflicts with personal desire, and professional ambition.
Land's previous book "Maid" was picked by President Barack Obama as one of the best books of 2019.
Land will read from her forthcoming memoir, as well as take questions from the audience. 
For more information, go to: https://www.mtbookco.com/events/calendar
Editor's note: This brief has been updated to say that Land's Helena appearance will be at St. Paul's United Methodist Church.
Montana Historical Society programs on tap in November
On Nov. 16, the MTHS brings in a direct descendent of Wilbur Fisk Sanders, Montana's first U.S. senator, to ask the question: Was he a vigilante, hero or villain?
Benjamin Sanders' new book "Order Without Law: The Wilbur Fisk Sanders Story" tells the real history of this patriot, abolitionist and champion of social justice. 
Books will be available for purchase and signing after the talk and discussion, which will run from 6-7:30 p.m. at the Lewis and Clark Library.
"A Taste of Indigenous Foods" will be offered on Nov. 20 at 6 p.m. Mariah Gladstoner will have a virtual lecture and cooking class and people can cook along as she prepares one of her original recipes and discusses the history of Indigenous food and the first Thanksgiving. Prior registration at mths.mt.gov is required to receive the link to this online session.
Recordings of the presentations will be posted on the MTHS YouTube channel.
Dance
Cohesion's 'Nutcracker' comes to civic center
Cohesion Dance Project presents Helena's ninth Shira Greenberg's "Nutcracker on the Rocks," Nov. 25-26, Helena Civic Center.
Show times are 7:30 p.m. Nov. 25 and 2 p.m. Nov. 26.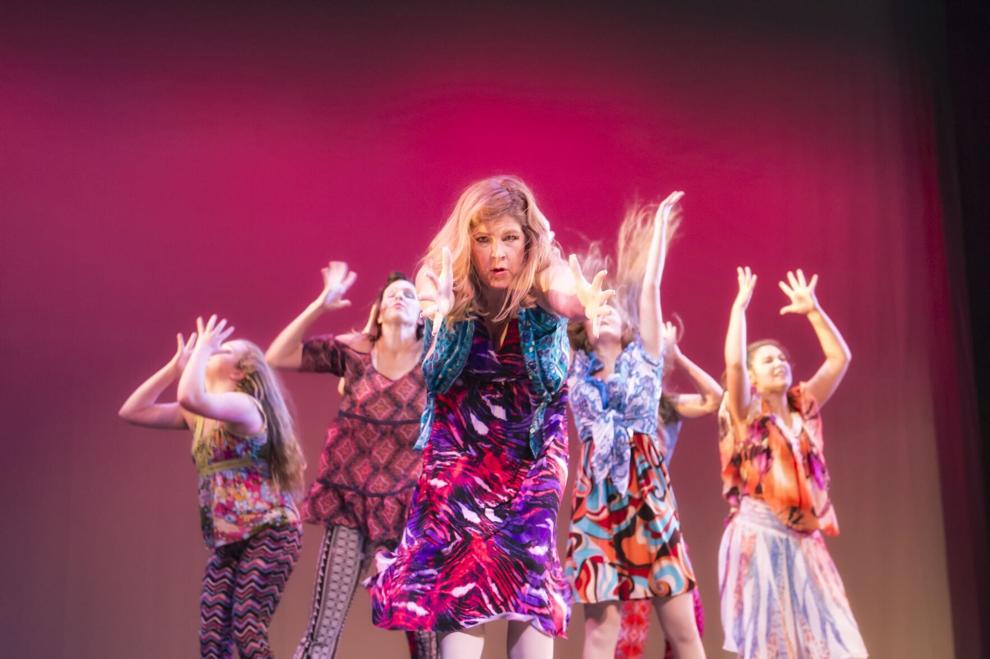 Reserved seating only. Tickets $18-$35 are available through the Helena Civic Center box office at 406-447-8481 or online at www.helenaciviccenter.com. 
Featuring the music of James Brown, Aretha Franklin, The Rolling Stones, Janis Joplin and more, this community-based, rock 'n' roll rendition of the holiday classic showcases a unique and energetic fusion of dancers and dance styles, along with a roaring Harley Davidson on stage.
The 2023 cast includes over 60 community dancers, ages 7 to adult, performing alongside professional visiting artists. 
Queen City Ballet offers 'Nutcracker'
The holiday season comes alive as Queen City Ballet Co. presents its 22nd annual production of "The Nutcracker" by Tchaikovsky, Nov. 18-19 at the Helena Civic Center.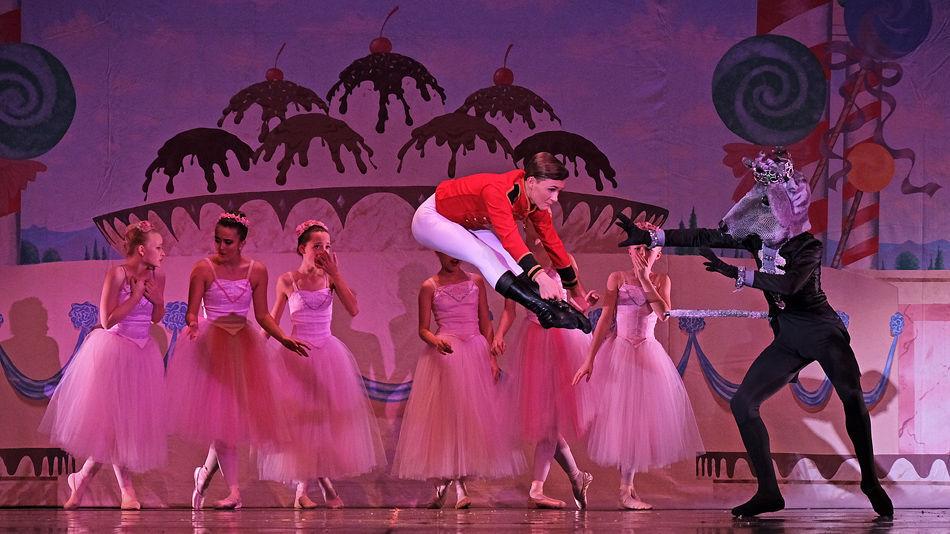 The production features a talented cast of Queen City Ballet Company dancers, students, former alumni and professional guest artists who bring to life the characters of Clara, Herr Drosselmeyer, the Nutcracker Prince, the Sugar Plum Fairy and the Mouse King. 
Tickets can be purchased online at HelenaCivicCenter.com, by phone at 406-447-8481 or in person at the Helena Civic Center Box Office. Prices range from $18-$40 with special discounts available in the economy section for students and seniors. A limited number of VIP tables are available for groups.
Theater
Play fest back at HAT
Helena's 10th annual Last Chance New Play Fest will run daily through Nov. 12, and features new projects by Montana writers, at the Helena Avenue Theatre at 1319 Helena Ave..
Montana Short Cuts, a program of 10-minute plays, returns to the fest with the theme "Identity Crisis." Seven plays were selected.
A program of independently produced projects will also appear. They include three short one-act plays. The fest will also include a reading of a full-length new play, Ross Peter Nelson's "Saint J," followed by an audience feedback session.
Tickets for individual performances are $18 (adult) or $15 (student/senior) and are available at the door or online. $30 Fest passes, which admit holders to any performance, are also available. Tickets for the fest can be purchased online at https://buytickets.at/lcnpf. Evening performances are at 7:30 p.m., weekend matinees at 1:30 p.m.